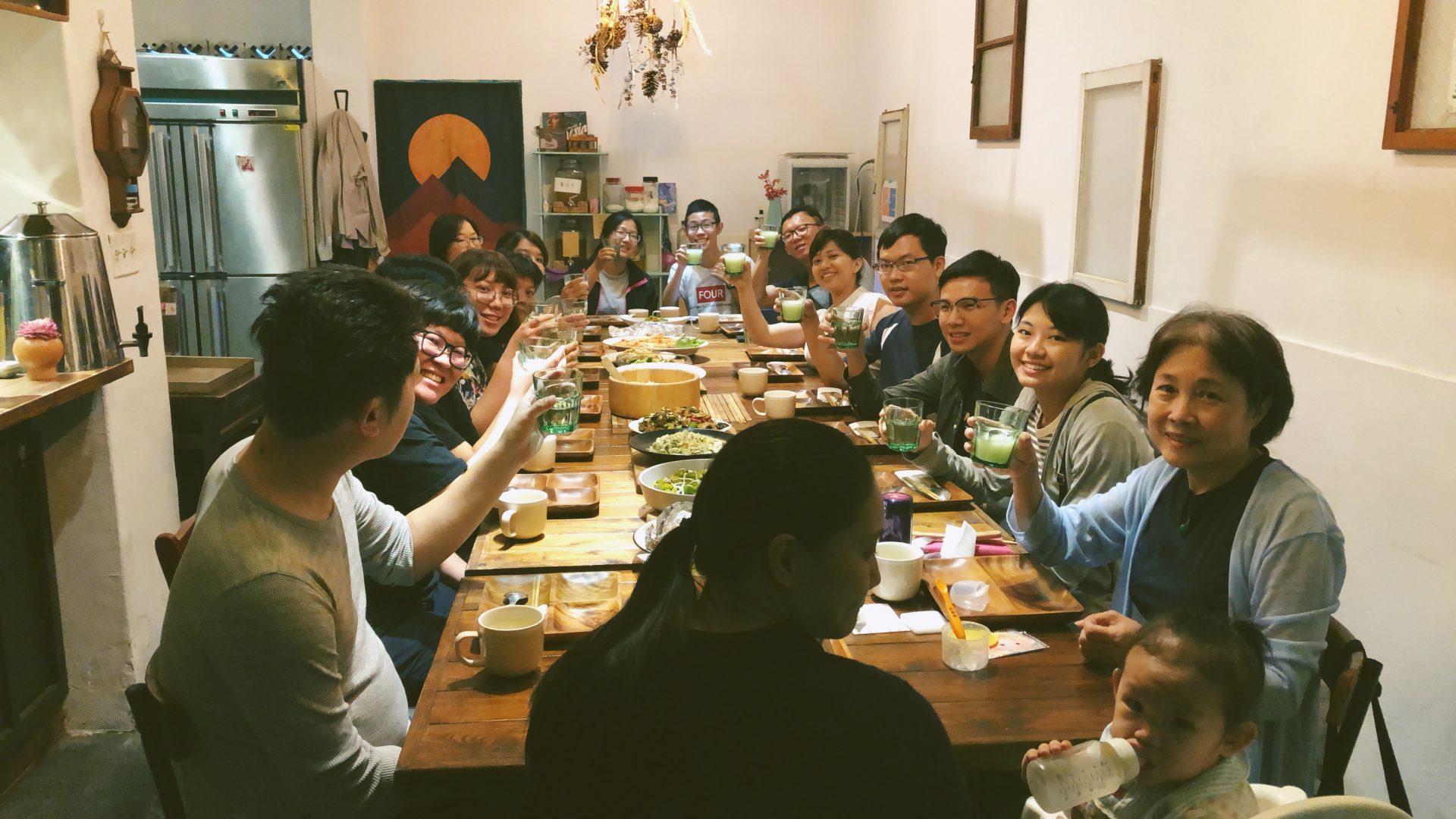 Dish of tomorrow environmental restaurant was called "Qi-Xi restaurant", founded by Hady Yang at West Dist. in Taichung, which was for collecting recycled food like poor lying vegetables from Siang-shang Market. Through the youth and the elderly to eat to save foods, it also condenses the feelings of the community and forms a social rescue network.
( English provided by company. )

In Abril 2017, they opened a recycled food restaurant officially to save the food from Dongxing market at North Dist. Therefore, they realized the power of recycled foods not only condenses the feelings of the community, but also promotes substantive environmental education. Let the recycled food gradually move into daily life from the kitchen, then the "Dish of Tomorrow" plan started, and is aimed to using the power of eating together to drive zero-abandon life.
Building up Recycled Food Chef Club
In 2019 , there is a community-based and eco-friendly store opened at Central District, and there are so many professional chefs join in the Recycled Food Chef Club. In order to reverse the image of poorly sold vegetables; they cook "Dish of Tomorrow" plan for general public with a sense of the diversity of food. The " Cooperative Table " is provided for the people who lives in Central Dist to realize and know(understand?) the issue here. The "Cooperative Table" is linked to the partners in Central District issue to discuss the cooperation in the Central District and promote the environmental protection activities by sharing delicious food.
Their Own Currency Keep on Community environmental life
The concept of Dish of tomorrow is to attract diners. Meanwhile, they combine themselves with unpackaged shops, group buying recycled food products, environmental protection workshops, etc. Visitors can exchange for daily necessities or continuous consumption with freely pricing or labor currency.
Promote Taichung non-abandon Cooperation Day
"Exchange what you don't need with something useful for you." This encourages people to freely give out things they do not use at home, and allow the items to be free from the restriction of the old items to increase the simplest value, which can directly regenerate more than one thousand items and encourage the stall owners to cooperate and participate in the operation.
Benefits
Saving more than 32,500 kg poor lying vegetables and fruits in the market, attracting more than a million people had joined the shared recycled food table, holding nearly 800 times of dinners, saving 16,000 pieces of discarded market items, and inviting nearly 10 recycled food chefs.