Our Shared Future: Imagine a Sustainable Taiwan
Climate change, environmental pollution, resource depletion, and social imbalances have deeply affected the sustainable development of human society. Although Taiwan is not yet a member of the United Nations, the country faces the same issues. The sustainability of Taiwan's future development depends on the actions we take now.
To implement sustainable practices, we must first identify what is impeding sustainable development and what are the key challenges. Then we must unite the public's vision and aspirations regarding the development of a sustainable Taiwan. All of these require the government and the general public to fully communicate, propose strategies and actions with specific goals in mind, and continuously review progress and adjust practices.
​
In 2015, the United Nations set 17 Sustainable Development Goals (SDGs) in the 2030 Agenda for Sustainable Development that highlighted key issues in the economy, society and environment. These goals have since become the common language and strategic framework for global sustainable development.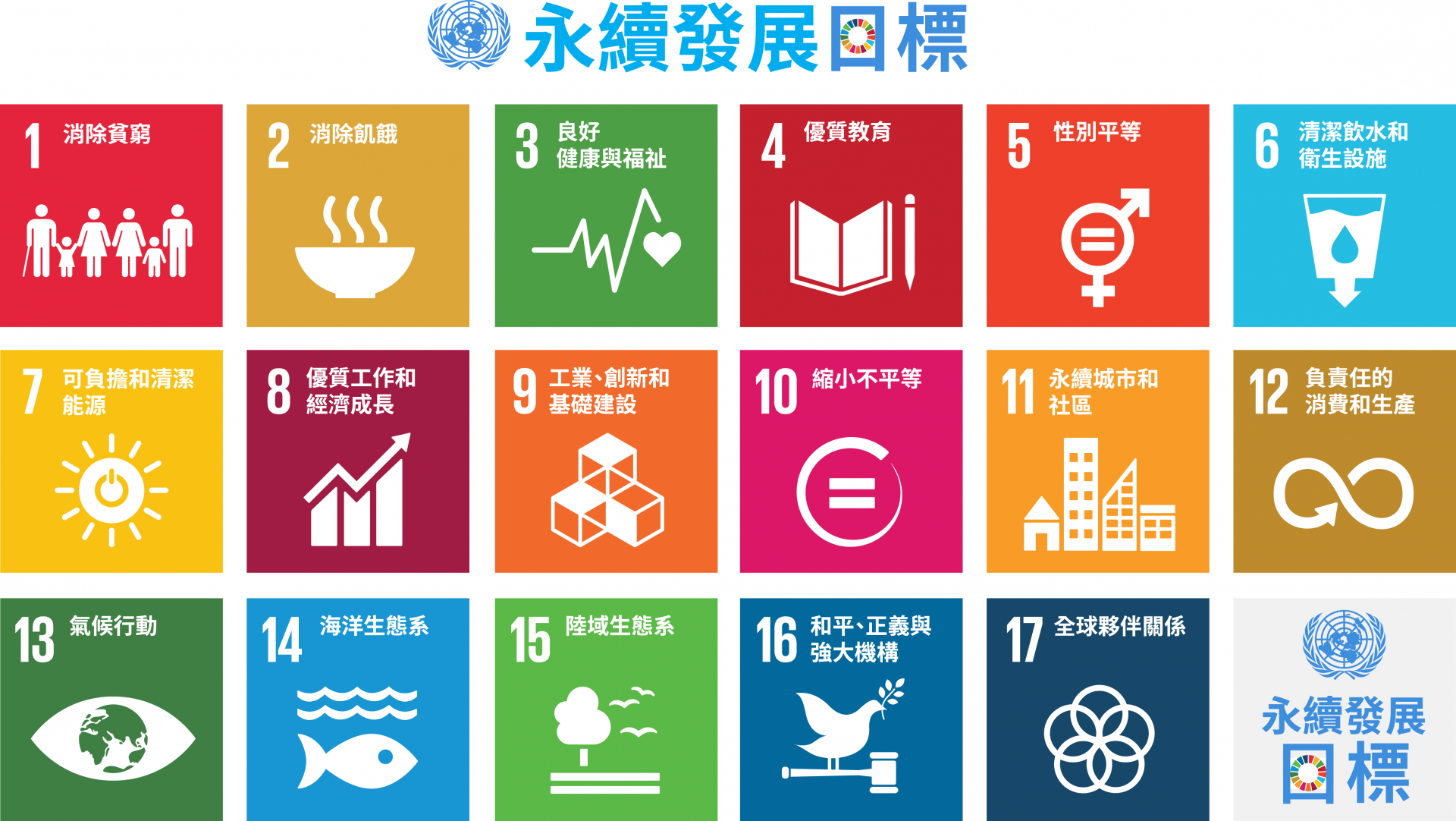 Opening the Paths to Sustainability
The National Council for Sustainable Development of the Executive Yuan is developing the Draft of Sustainable Development Goals of Taiwan based on the SDGs. Not only has civil society started to pay attention to SDGs, but more companies are incorporating them into their corporate social responsibility strategies as well. Since the issues involved are quite broad, each country will need to identify their own key challenges. All sectors of society, whether it is companies, government, or individuals, must participate in the implementation of sustainable development in order to ensure the SDGs are truly fulfilled.
​
In order to create a constructive public discussion, we need a common ground from which to work. Circular Taiwan Network published Towards Sustainable Development 2030—A Report on Current Sustainability Progress of Taiwan, which detailed Taiwan's sustainability statistics in relations to the 169 targets and 244 indicators under the SDGs. The statistics allow the readers to understand the current progress of sustainable development in Taiwan, and they could serve as a baseline for future policy-making towards a sustainable Taiwan by 2030. Circular Economy: Towards a Sustainable Future
The UNEP study points out that the advancement of 10 sustainable development goals depends on the improvement of resource use efficiency and calls for decoupling economic growth from natural resource consumption and damages to the environment. In other words, the circular economy not only helps implement SDG 12, which is "responsible consumption and production", but it is also a key strategy for achieving other SDGs.​
Sustainable development is a huge topic, and achieving a sustainable Taiwan will require the participation of multiple fields and various professions. CTN invites you to join us in outlining a vision, designing strategies, and taking actions together. Collectively, we can build a sustainable and prosperous future.