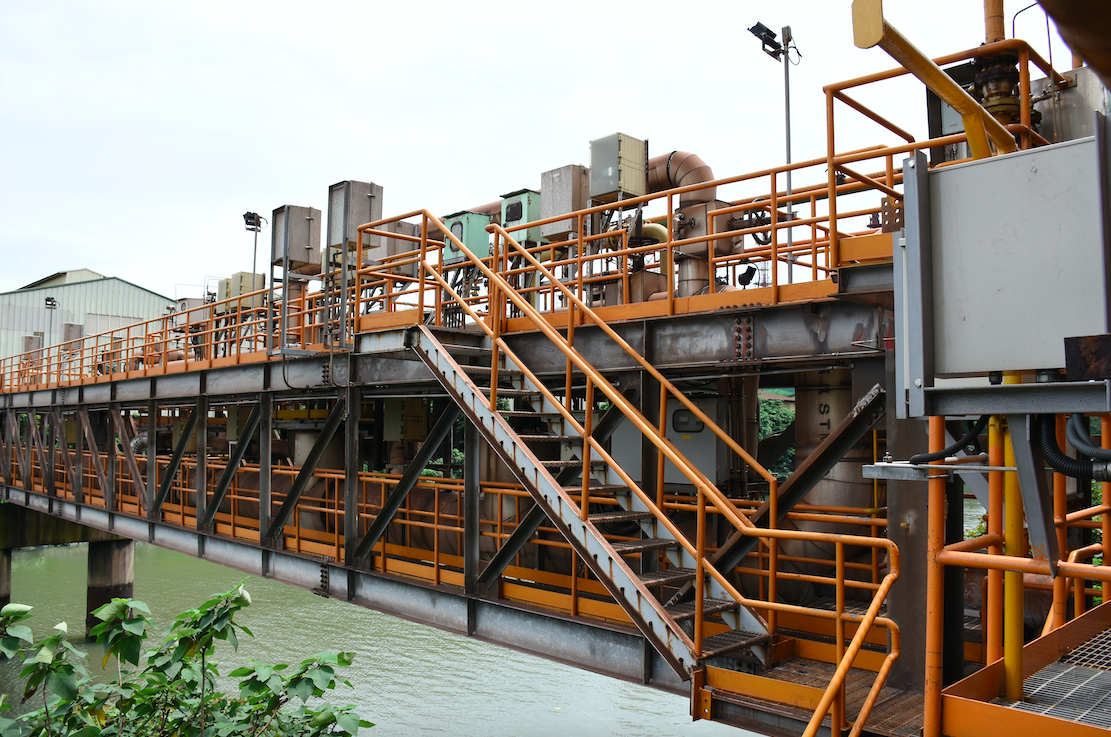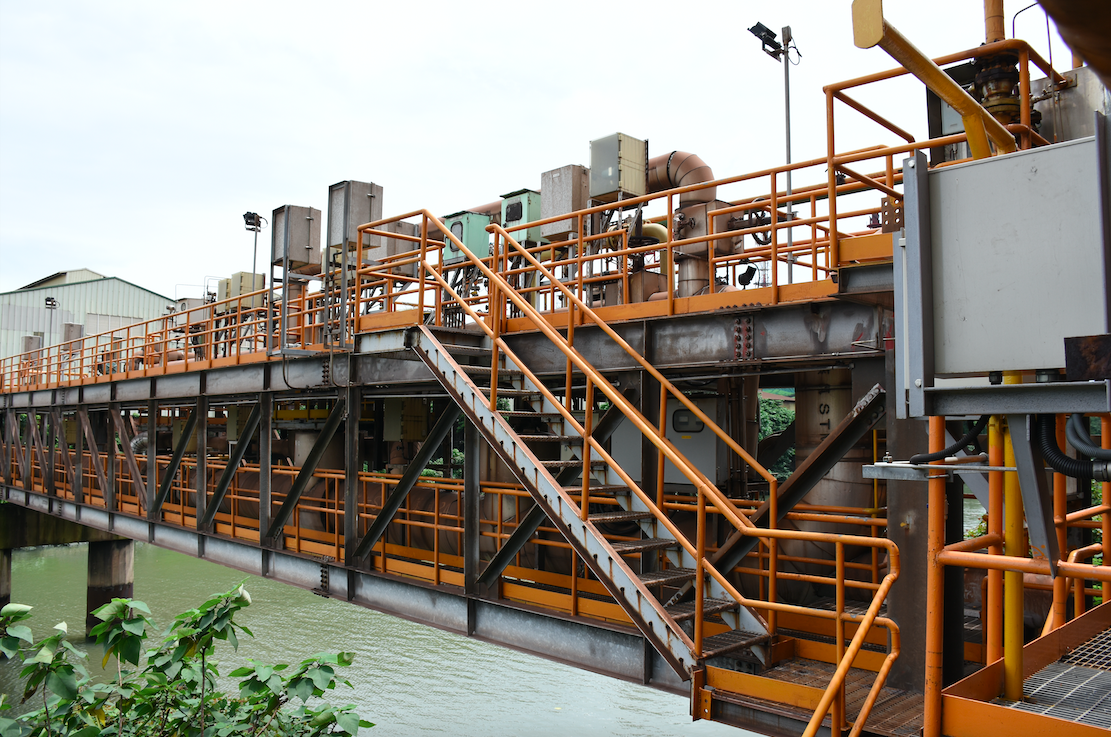 "District energy integration" is a way to allow different industries to exchange energy in order to improve overall energy efficiency. CSC uses cogeneration system and waste heat recovery to produce steam, which is to supply its processes and also neighboring petrochemical industry, chemical industry and downstream steel industry.
( English provided by company. )

Not only does District Energy Integration improve energy efficiency, but also reduces waste heat energy loss, and the emissions of pollutants in the region. As the environmental quality is improved, it brings substantial benefits to the economy, the environment, and the society.
Because CSC's waste heats need to be recovered and the impact of water salinization, a manufacturer in Linhai Industrial Park actively sought help from CSC and soon reached a consensus. Since 1993, CSC has successfully implemented District Energy Integration, which continuously improves energy efficiency.
Pipe Layout
In order to supply steam reliably, a 32-inch steam pipe network is installed all over CSC to enable each process to support each other. As for external pipe network, it includes underground channels, neighboring cross, road cross, 60-meter ditch cross, etc. Furthermore, customers also have to modify their piping or equipment so that the steam can be delivered to them smoothly.
Develop Waste Heat Recovery to Produce Steam
In response to the demand for District Energy Integration, the waste heat originally discharged due to space and low demand can be recovered. CSC has successively completed many waste heat recovery technologies, including sinter waste heat recovery, Coke Dry Quenching (CDQ), and Converter Off-Gas Boiler, etc.
Customer's Willingness to Participate
Participating in District Energy Integration, not only can customers reduce energy and construction costs, but also reduce operational and environmental risks. However, communication and coordination between customers and suppliers remains the biggest challenge. After long discussions, the two sides finally reached a consensus through trust and mutual cooperation.
Benefits
Since official operation in 1994, the 28.97 Mt steam sales saved 2,23 0,000 kL low-sulphur fuel oil. In terms of emission reduction, it is equivalent to annual reduction of 6.64Mt CO2, 20,000 t SOx, 15,000 t NOx, and 2,000 t particulates, which creates a win-win situation for CSC, customers, and the environment.