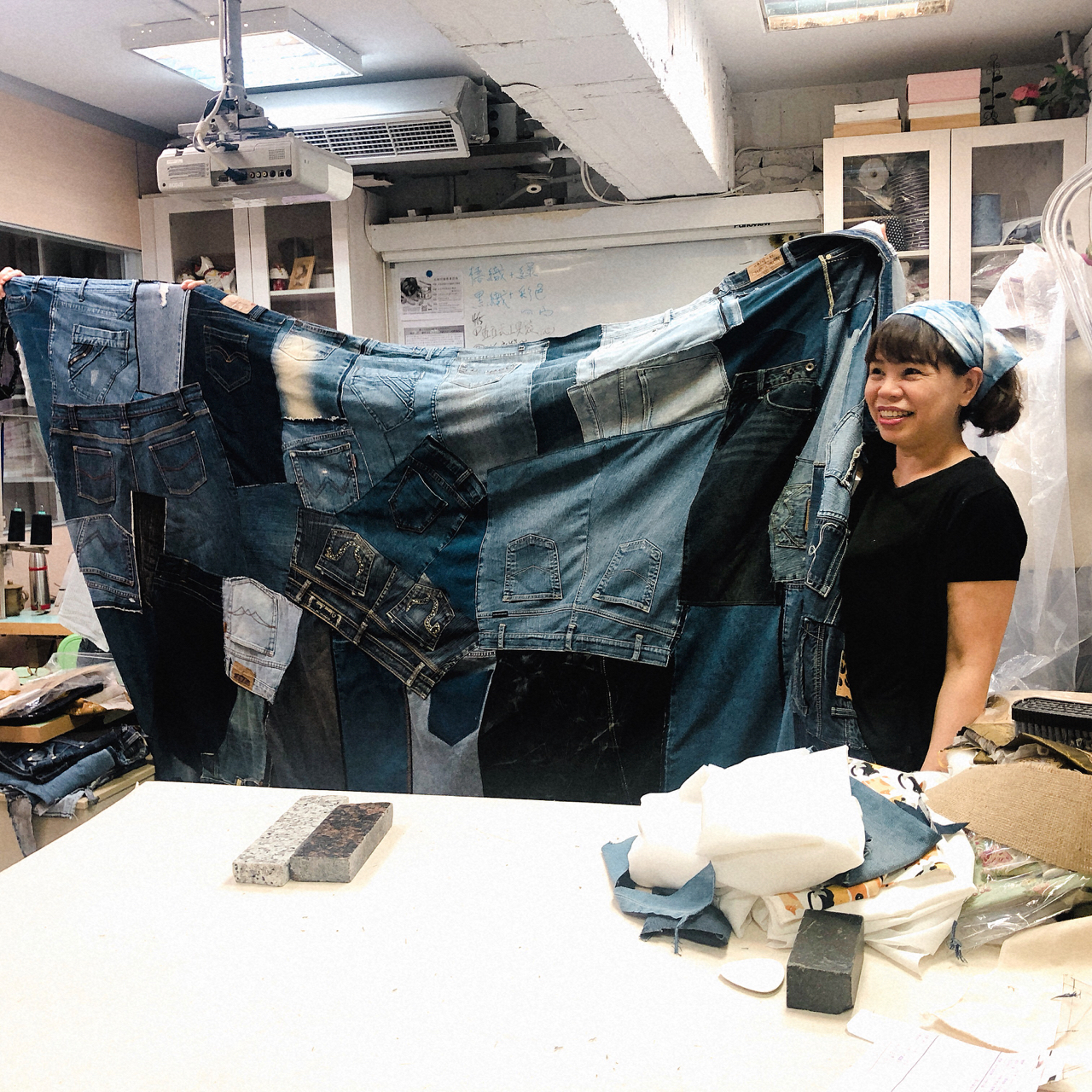 Story Wear | The Eco Chic Fashion


Story Wear is a zero-waste fashion brand produced entirely from recycled denim and fabric with an emphasis on partnering with local tailors and NGOs to show more original creativity and compassion.
( English provided by company. )

Circular Economy in Fashion Industry
Fashion is the world's second largest polluter after the oil industry. According to Global Fashion Agenda and Copenhagen Fashion Week, Recycling is one of the important tasks for fashion industry. By applying upcycle design method to reduce the fashion burden, brand transparency allows labor and product quality to be monitored. Story Wear also applies local made method into production, which allows the company to reduce carbon footprint as well as providing disadvantaged women career opportunities. Every company's approach is deeply linked to circular economy.
Dedicating to None-Waste Brand Construction
Constantly organizing "sustainable fashion exhibition with pop up shops" influences people on the fashion matter, but it also provide solution to customers. Story Wear also works with corporations. By using employees' recycle denim and uniforms to remake company's gifts. It is a non-zero sum game strategy; not only does it reduce the waste, but it also has the wider influence on audients. The Brand dedicates to achieve United Nations Sustainable Development Goals: Goal 8: Decent Work and Economic Growth; Goal 12: Responsible Consumption and Production.
Story Wear Has Set the Highest Possible Zero-waste Standards for Its Products.
Recycle: Not only is the product made from recycle textile. Its product tags are made from seed paper which mixes recycled paper with plant seeds and can be sown in soil to grow plants afterward.
Upcycle Design: Designers look into the recycle fabric and denim to design collection. Focusing on none-season barrier and one-size style.
Upcycle Process: From disassembling denim, cutting, matching to sewing, it is 100% handmade by local disadvantaged women.
Transparency: Every product has its own ID. Outlining not only its material and manufacturing entity, but also hand signed by its maker. It is to show that every piece is made with different materials and by different people; each is an unique creation.
Benefits
Brand upcycle 3070 denim within 1 year of brand launch.
Provide NT$850,000 orders to NPO, local disadvantage group within 6 months.