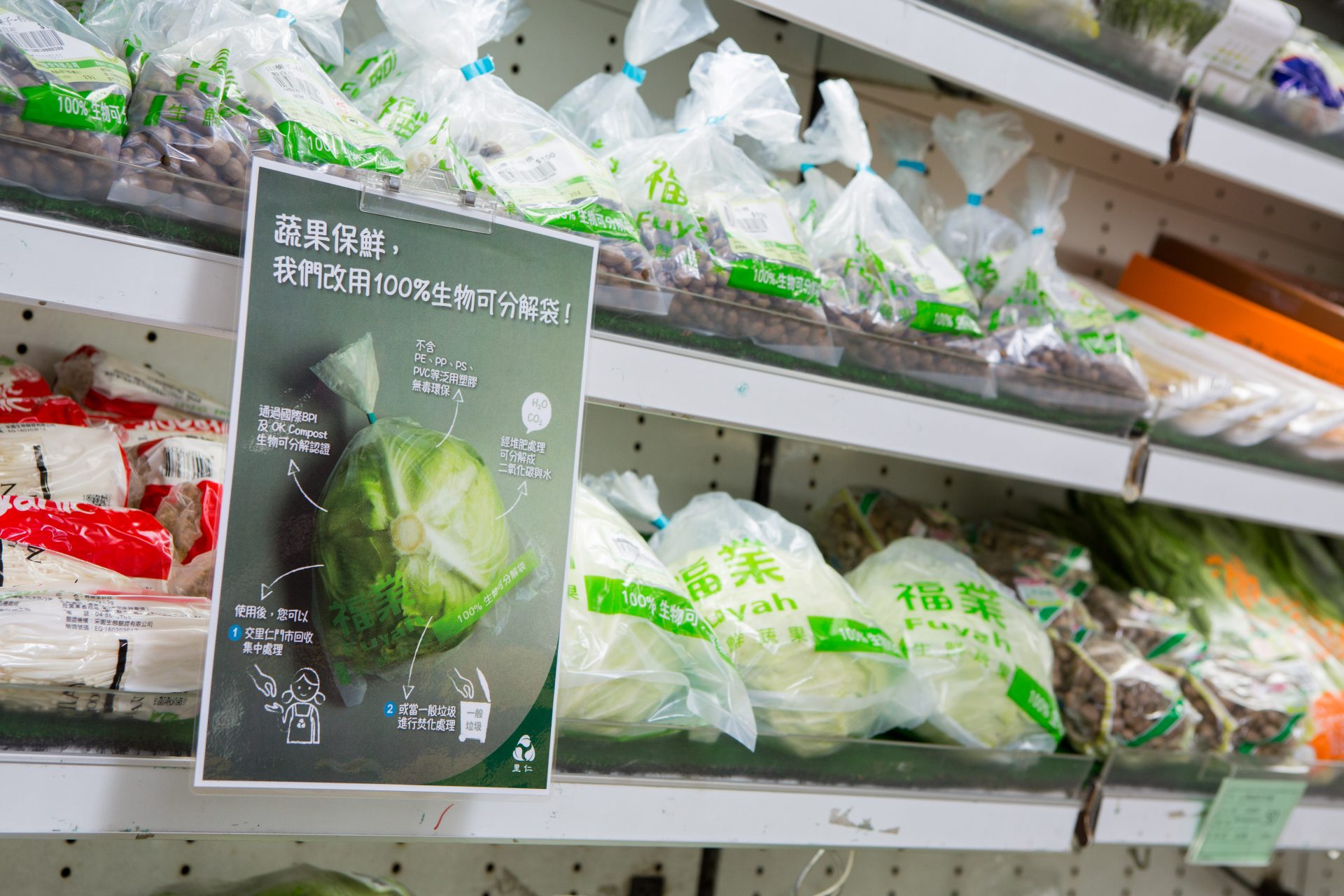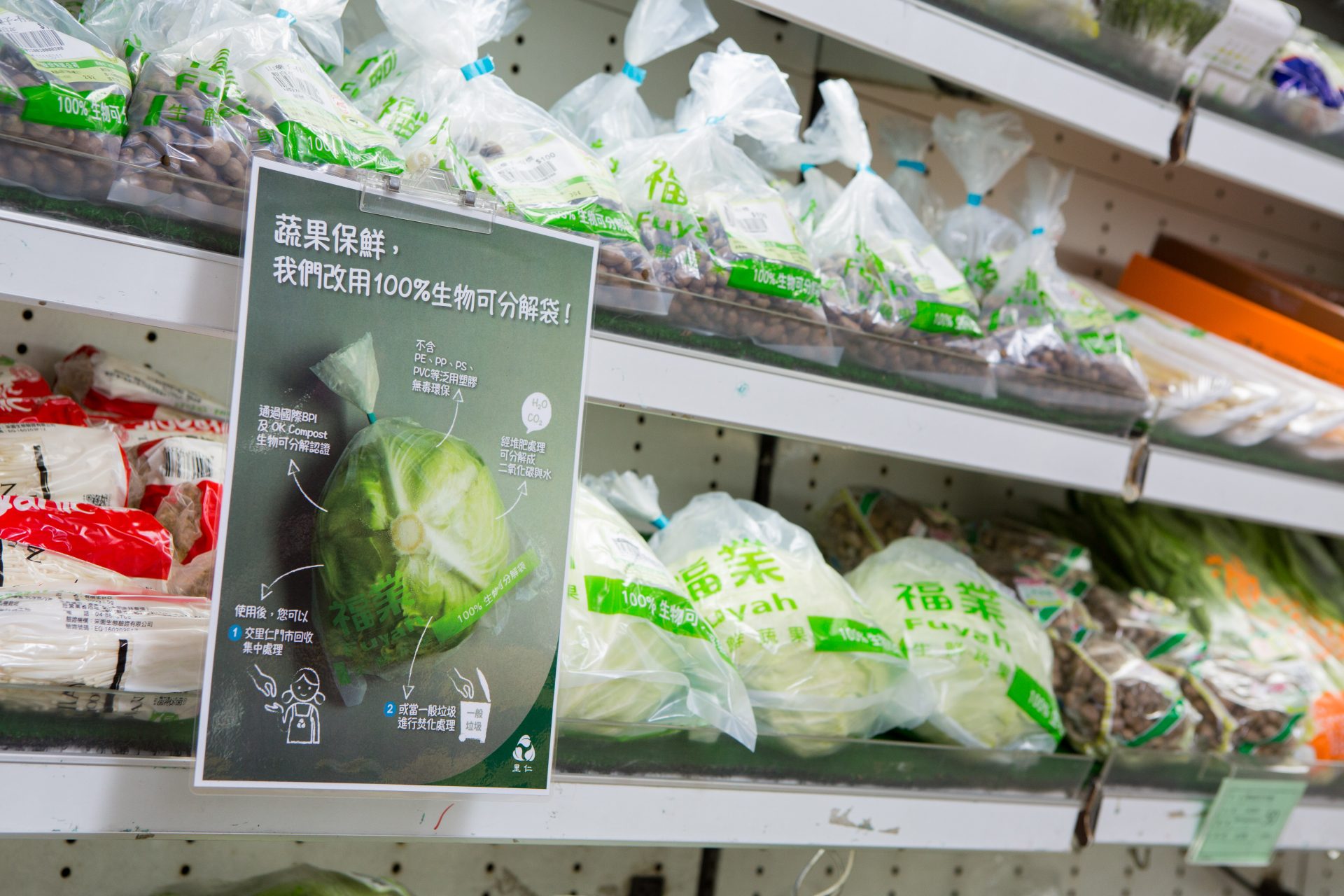 Following TOAF's advocacy for plastic reduction, Leezen and Fuyah started packaging fresh vegetables with 100% compostable bags in lieu of conventional plastic bags since August 2017. What makes our initiative unique is that we also encourage customers to return these bags after use for composting at TOAF's Tse-Xin Natural Farm, which converts the bags into useful soil fertilizers to facilitate tree planting within the farm.
( English provided by company. )
Compostable packaging is a win-win solution which is able to both reduce plastic wastes that endanger marine life and provide organic produce the necessary preservation to keep it fresh from farm to table. Lacking a robust composting system, compostable packaging in Taiwan mostly ends up as disposed garbage, leaving the material value underutilized. To reinvent a better system, we integrate logistics company, retailers and customers to pilot a reengineering of our entire vegetable packaging process. The result is a self-contained system capable of not only transporting a good variety of fresh produce with compostable bags, but also collecting used bags for reprocessing in a self-sustaining composting facility; all of which become not only a model case for relevant policy and legislation review in the government, but also an inspiration for businesses and industries interested in exploring compostable packaging alternatives.
Fuyah, the fresh produce logistics company, is in charge of selecting certified compostable bags locally or overseas and designing visual and verbal publicity for promoting our change towards environmental friendly packaging to the general public. Fuyah started began to transport leafy produce and perishable fruits with compostable bags early in August 2017.
The packaged fresh produce are then sent to Leezen, Taiwan's largest organic retail chain, for sale; not only does Leezen put up in its stores posters about this new cause, but it also asks its frontlines staff to share at the cashiers the stories about these compostable bags and the importance of returning them to our retail outlets after use. Leezen then transfers collected bags to Fuyah, whose staff will cut off the tapes and labels so that the bags are ready for composting at the Tse-Xin Natural Farm. The resultant of soil fertilizers will be used for tree planting.
Benefits
Adopting three types of compostable bags for catering different products, Leezen by estimation replaces 2 million plastic bags per year.
Used compostable bags collected comprises 8.3% of all those being distributed, and every season a maximum of 200 kg compostable bags are sent to composting, which will fully be decomposed within three months.