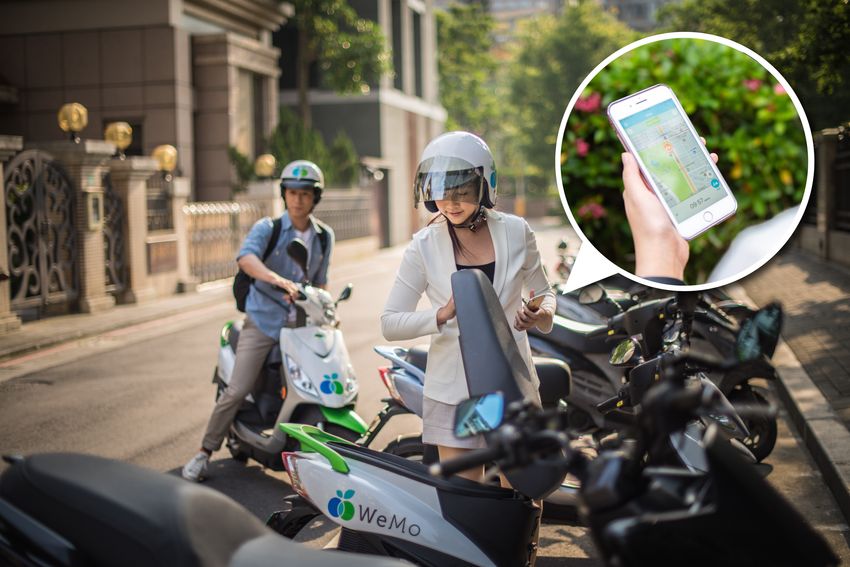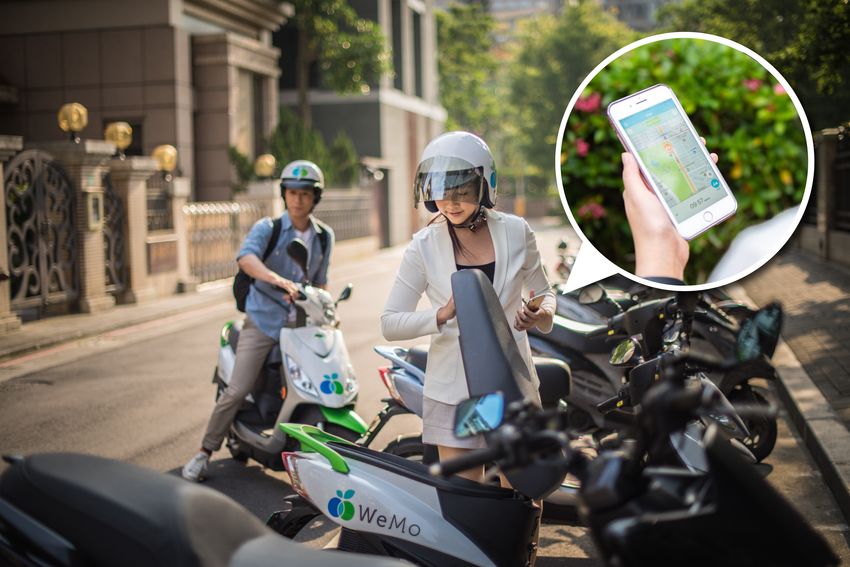 Innovative Internet of Vehicle technology - Optimizing service utilization
WeMo Scooter integrates software and hardware strength to develop 24-hour "Free Float" on-demand vehicle rental service. This is achieved through proprietary "Internet of Vehicle" (IoV) technology - consumers can engage in "Smart Rentals" using the WeMo Scooter App to find and rent available vehicles anywhere, anytime in the city. This novel form of transportation allows consumers to traverse the city with a seamless point-to-point experience, transition smoothly between rented vehicles, and bypass the antiquated need to purchase a scooter. With an all-new transportation business model, consumers can fully experience both an exclusive and flexible service, which optimizes overall user utilization.
( English provided by company. )

In Taiwan there are over 13 million motorcycles, which equates to an average of over 378 motorcycles per square kilometer. However, each motorcycle is only used for less than 50 minutes a day on average. WeMo Scooter provides smart rental service to increase operation rate.
From "Ownership" to "Usership" - Creating Circular Value for transportation
WeMo Scooter provides a contemporary business model and user-oriented service, enabling per vehicle usage to amount to over 15 times a day. In addition to optimizing user utilization, WeMo Scooter effectively allows consumers to switch from "Ownership" to "Usership." Apart from not having to worry about external maintenance costs, consumers can still use vehicles with ease and participate in a growing trend toward eco-friendly technology, thereby accentuating the circular value of a modern share-based lifestyle, helping to protect the environment and the city we live in.
Big Data Analytics feedback and societal and environmental growth - Advancing E-Scooter development
On top of WeMo Scooter's innovative changes to the transportation industry, big data collection through our IoV technology also provides valuable societal benefits. Big Data analytics can be provided to the government and related authorities to improve the city's living environment, and support the advancement of technological integration and a smart city ecosystem. Sufficient levels of consumer usage feedback can help manufacturers' root-cause vehicle problems and therefore implement improvements in a timely fashion. In turn, this promotes production that better satisfies the needs of the consumers and the environment, creating transportation systems and vehicle technology that will stimulate societal progression.
Benefits
Significantly reduce the amount of carbon dioxide emissions by over 1200 metric tons per year.
Provide local government with transportation related data and assist in smart city development.