Striving Toward Circular Living Together!
Circular Taiwan Network launched a "Circular Economy Workshop - Basic Edition" in 2023 to help youth and citizens that are concerned about the environment to understand the urgency of environmental impact and the importance of Circular Economy under the tide of sustainable development.
In collaboration with professional learning methodology consultants, Circular Taiwan Network develops content and interactive tools for youth and citizens to inspire and enhance their understanding of Circular Economy through participation, learning and exchange, and equip future generations with Circular Economy mindset and tools to build environmental resilience and soft power.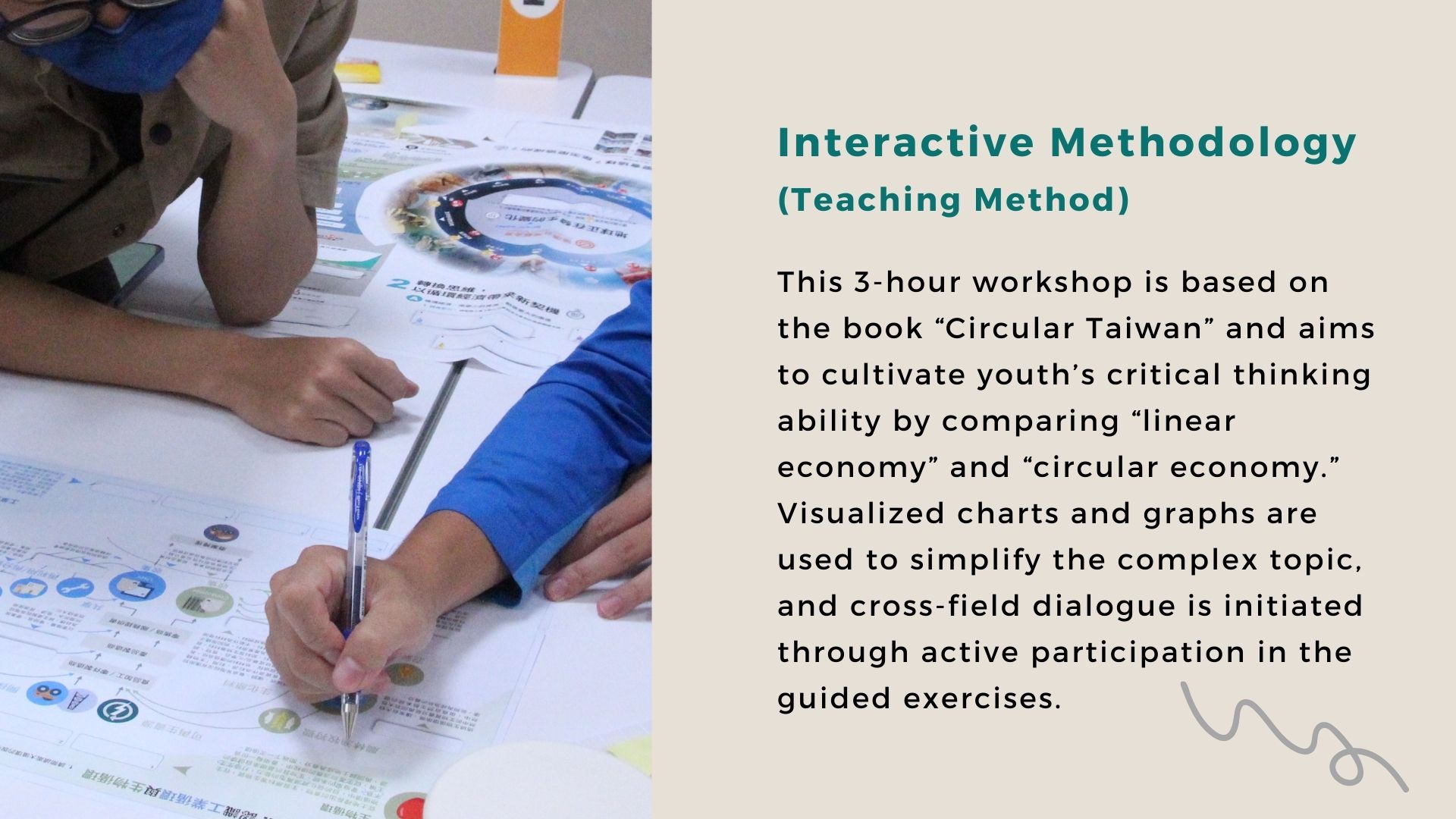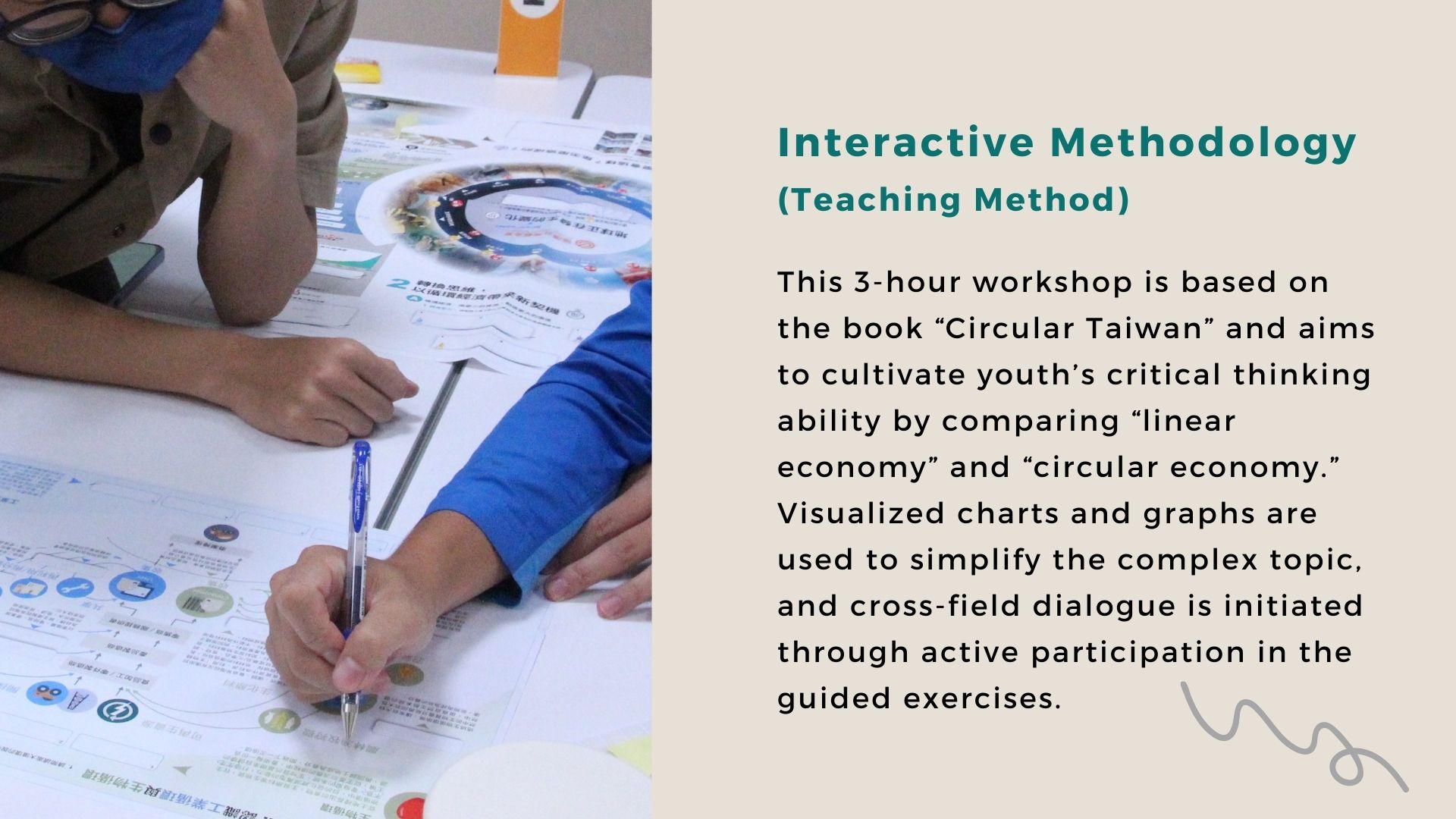 / Target Audience /
Youth and citizens that are concerned about environmental issues and sustainable future

Want to understand the correlation between the economy and environmental issues?
Want to see more examples of circular living?

How can youth and citizens help? 

/ Unique Value /
You will be able to…

Understand the correlation between economic development and environmental impact

Understand the value that circular economy brings to users and producers

Explore the opportunity of applying circular thinking in everyday life

Broaden your future envisions (/Open up your horizons and envision the future)
/ Approach and Content /
Approach: The facilitator and the assistant facilitator inspires group reflection and discussion

Duration: 3 hours (including break)

Grouping: 4 people per group, can be adjusted according to organizational needs

Language: Currently only available in Mandarin. If you would like to have a special training course arranged in your language, please contact us!
Highlights: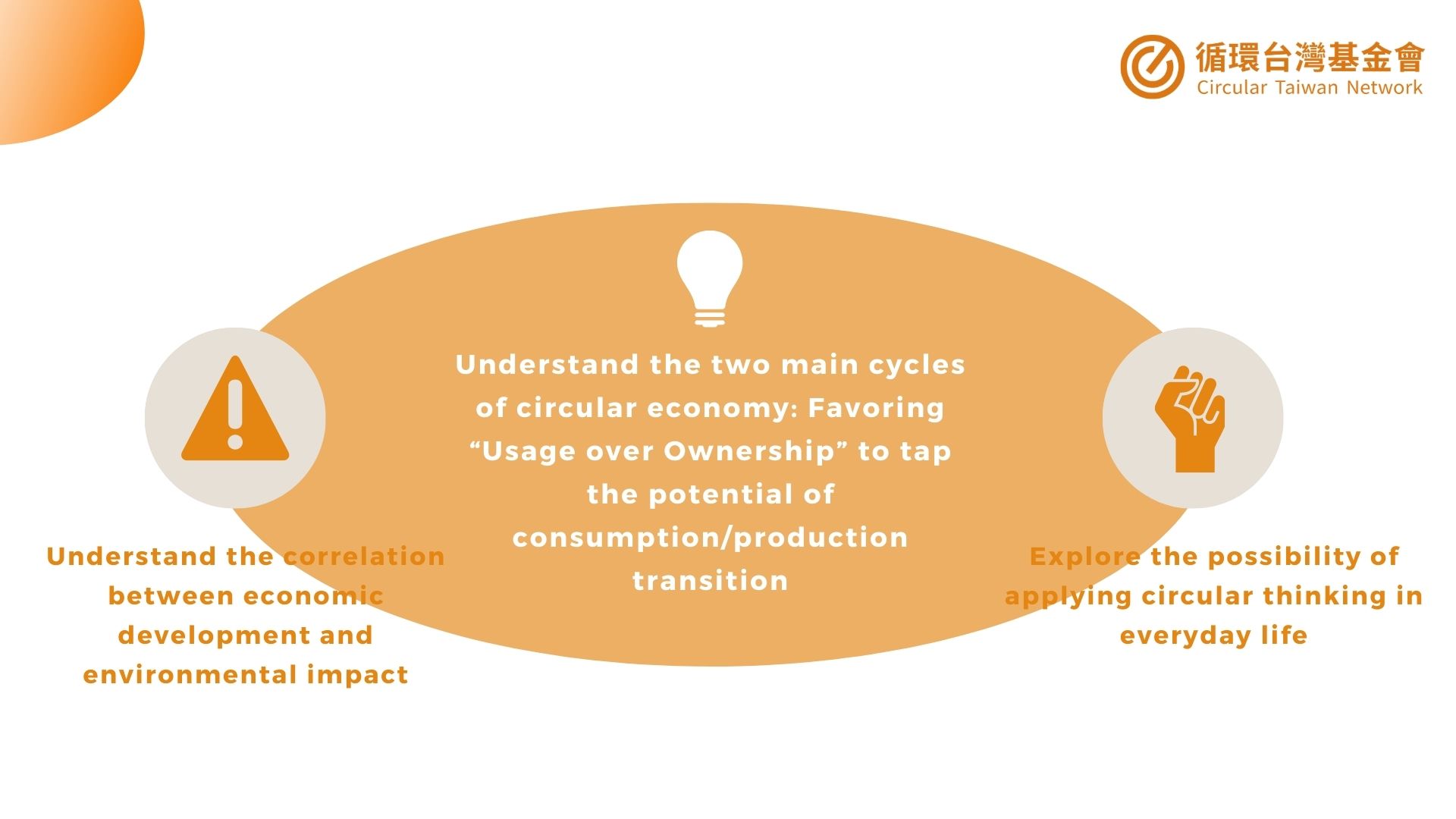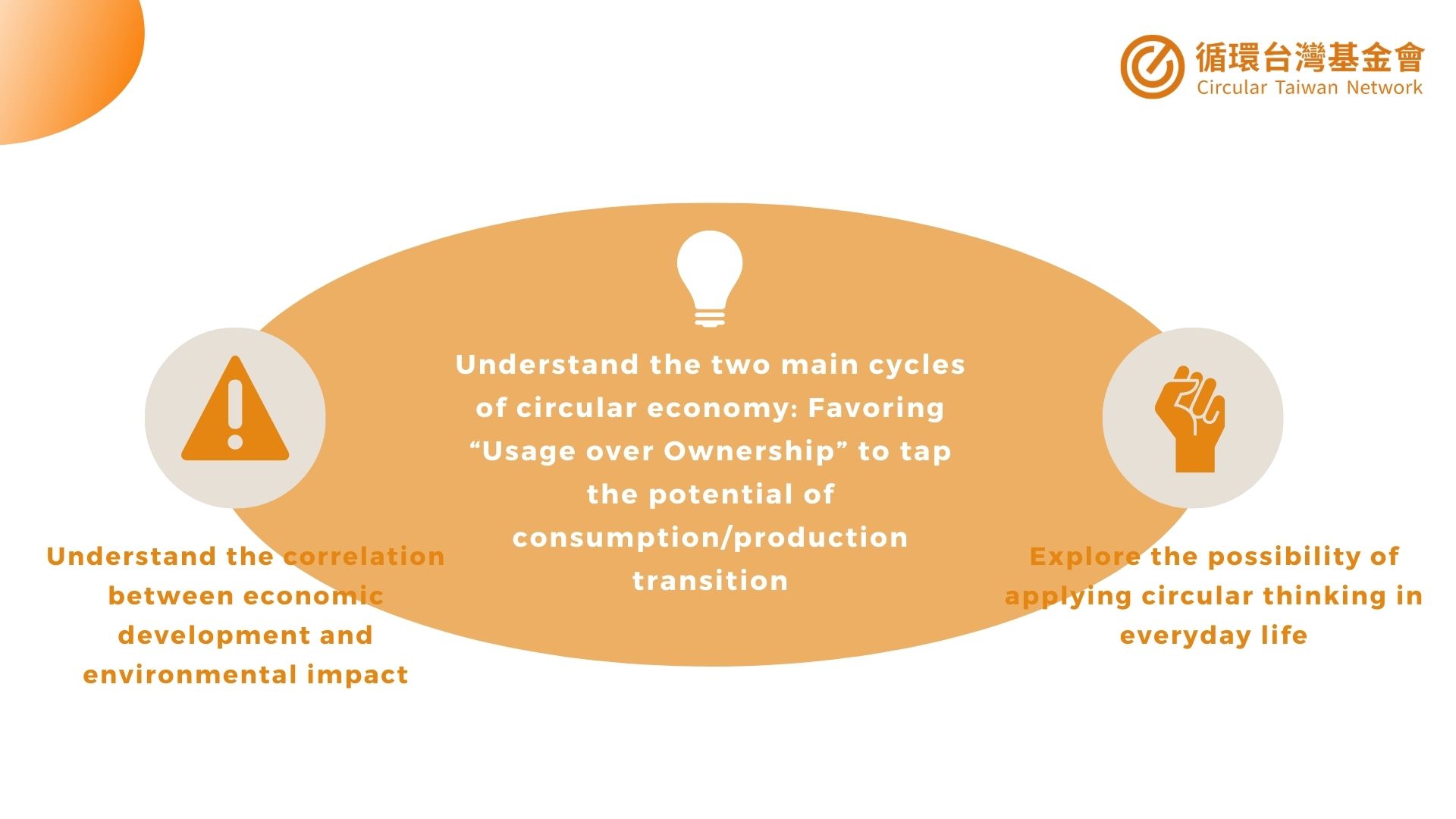 / Workshop Tools /
---