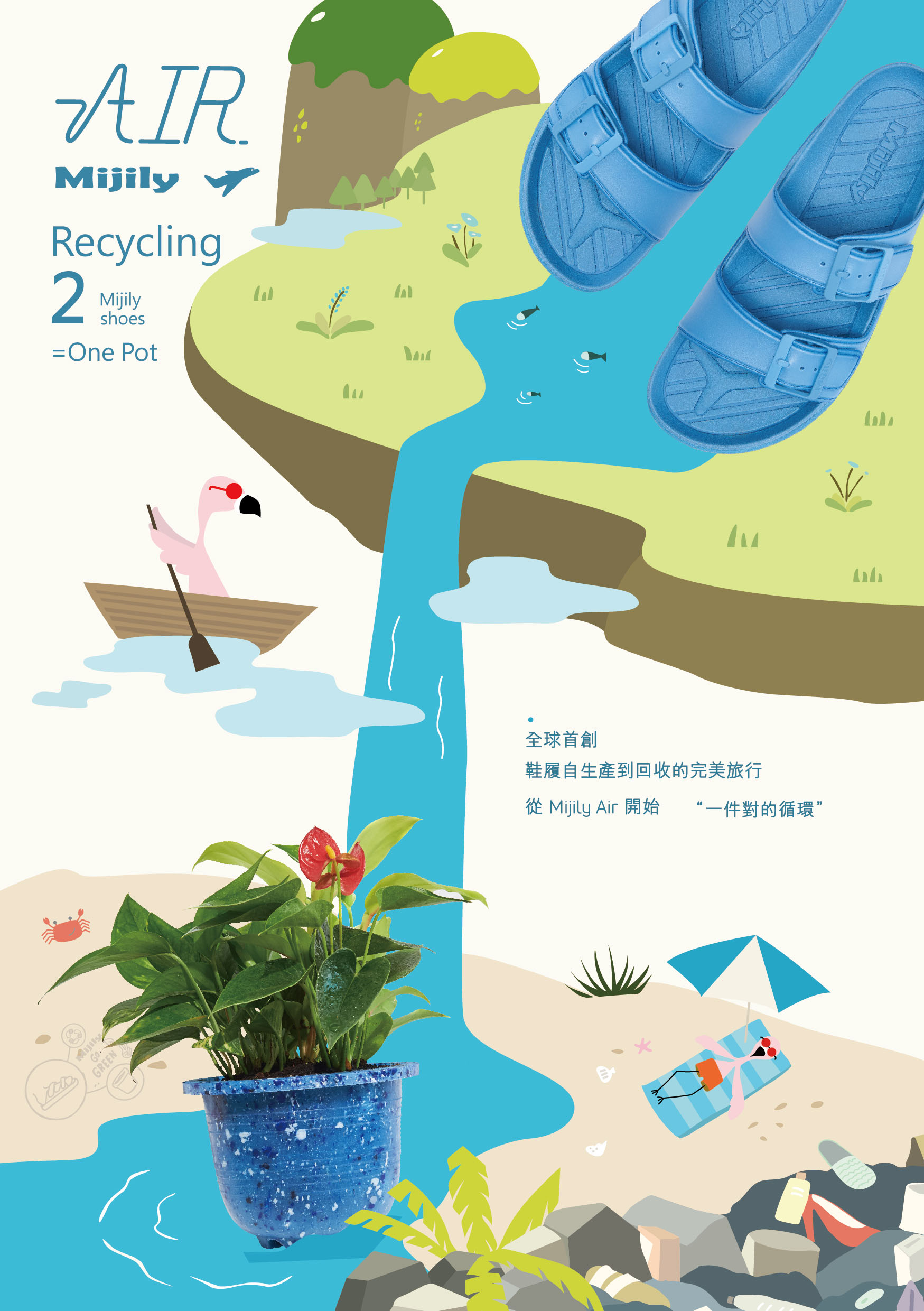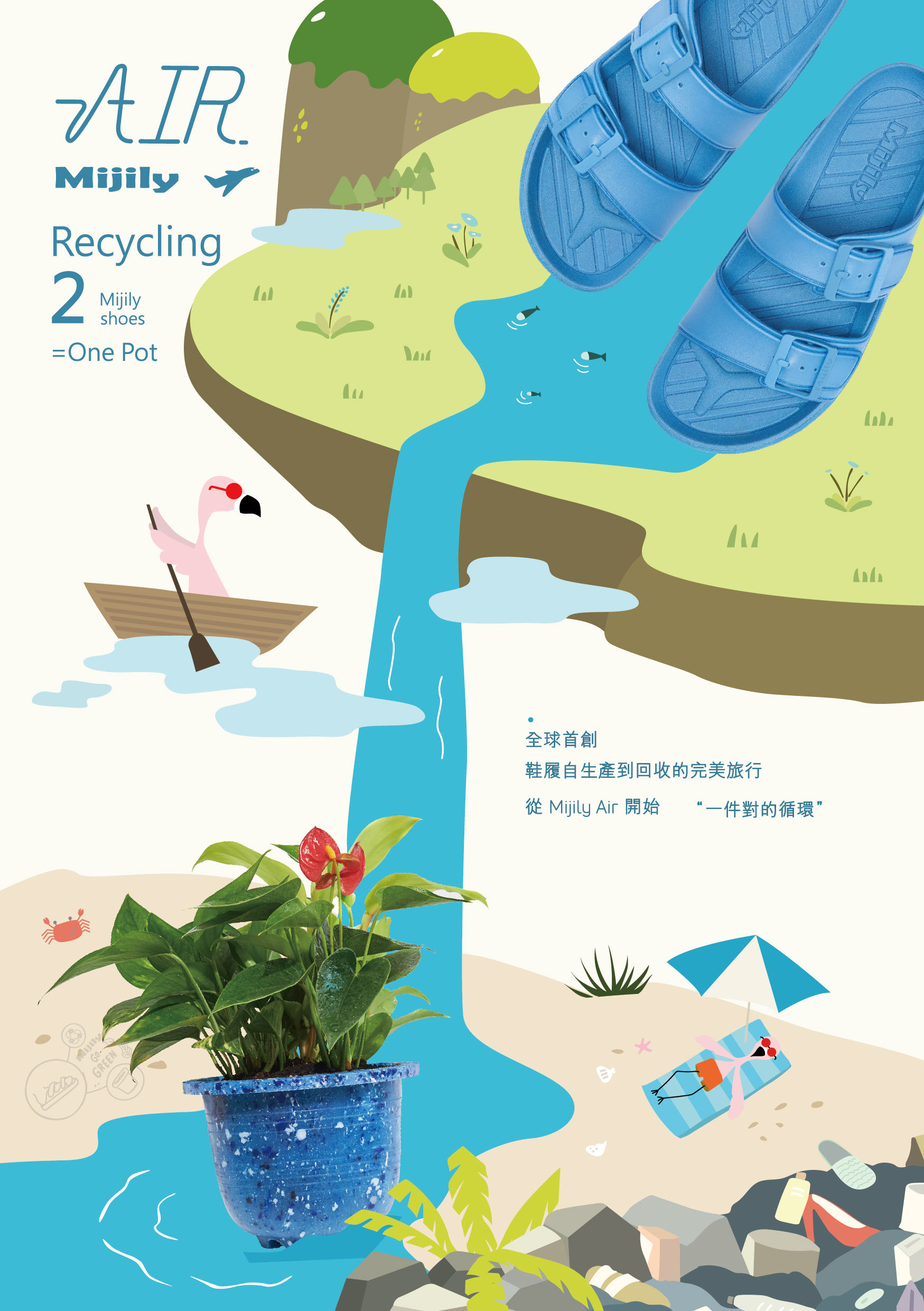 "MIJILY", a brand under Dier International LTD that advocates environment protection and participates in the action, plans a complete recycling project for each footwear and give each pattern of footwear the task of improving the environment to make contributions to protecting the Earth by the green cycle of manufacture to recycling.
( English provided by company. )

One More Mijily= One Less Wasting
Footwear has changed into a fast-fashion consumer product from daily necessities. In Taiwan, the damage to environmental ecology is seriously caused by about 10 million pairs of footwear that were discarded and the selling volume of 100 million pairs of footwear per year. The amount of this footwear was considerable and has no other place to go. Being classified as general waste by Taiwanese legislation, the only consequence for the footwear is to be buried or cremated.
Recycling Service Is One of the Product
Be nice to the earth from the design; create a new cycle; cooperate with the cooperative factories to set up a complete recycling system to produce the flower pots from recycle the footwear that has been replaced or broken; extend the life cycle of the product; solve the wasting problem of the footwear; select flower pots to symbolize the call for the eco-friendliness; upgrade public awareness of environmental protection; consumers could use pots to plant plants which are good for the air by reducing carbon dioxide and draining the oxygen through the recycling of footwear.
The Global Creator of the Perfect Travel of Footwear Turning into Pots
We offer a correct shopping option: Green comfortable footwear which could be recycled. Design: We have reached a wider population by offering a highly accepted classic style and functional design. Material Selection: We choose recyclable environmentally green materials to ensure that the products could be recycled. Recycle: We cooperate with the recycling system, so that consumers could leave it to us when they need to replace or discard after purchasing the footwear. Regeneration: We will make footwear into the pots for free and send back to consumers for planting green plants to create a green cycle; enable consumers to have both aesthetic and functional footwear; easily respond to correspond with environmental protection without worrying about purchasing and discarding. Commercial Pattern: We offer option of remanufactured products purchasing , which provides consumers with recycling service. While recycling, consumers will be willing to choose our footwear again and maintain a good cycle for the Earth.
Benefits
Recycle near 100 pairs of footwear, and then send near 100 flower pots to promote the participation in environmental actions of the general public's willingness.
Repurchase rate is estimated at 58%.