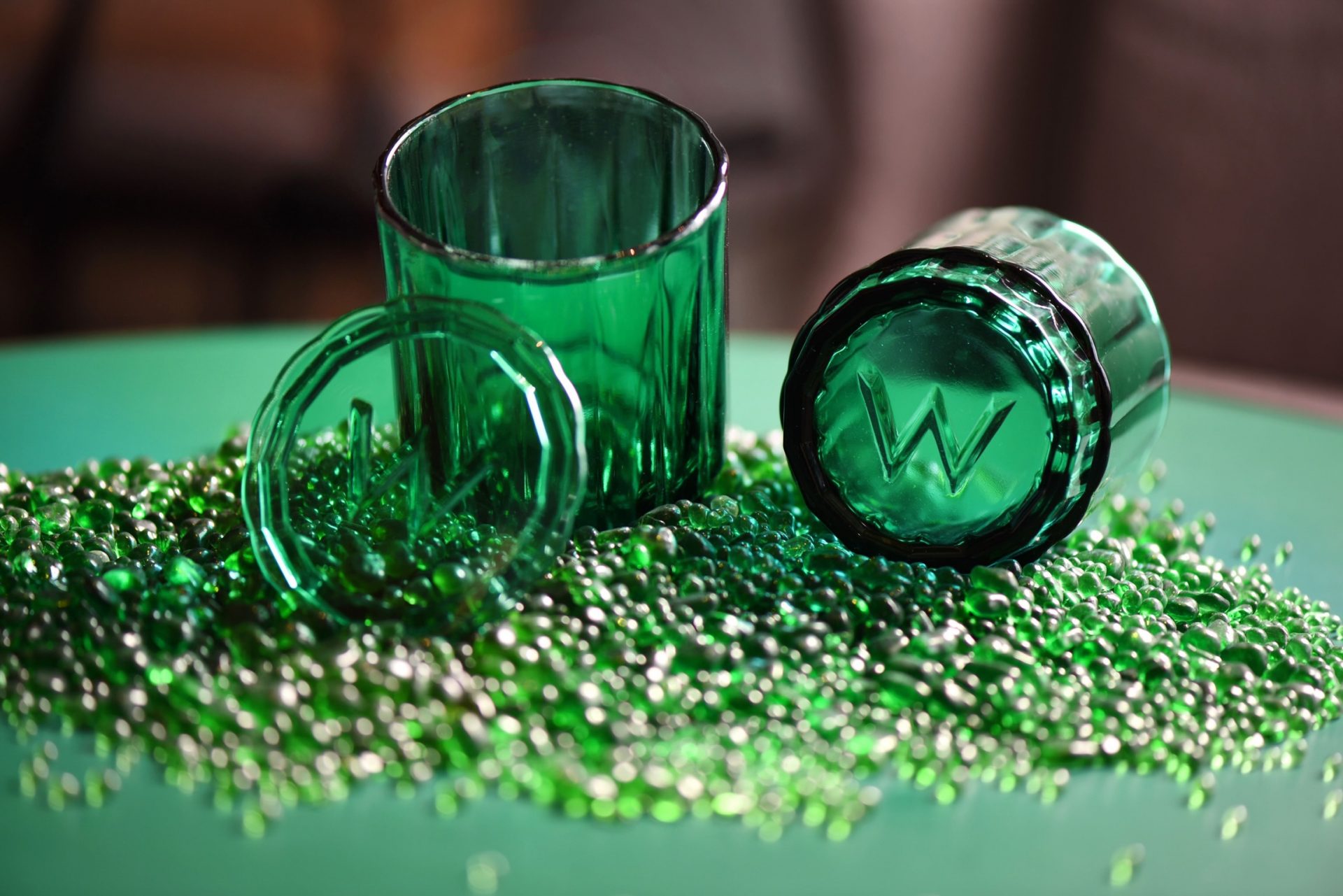 Spring Pool Glass is committed to converting limited resources into sustainable materials that can be continuously recycled. The company's business has now already branched out into industrial raw materials, advanced building materials, arts and culture, and factory tours. Spring Pool Glass launch a W Glass Project to discuss the paradox and do-existence of recycling and re-creating.
( English provided by company. ) 

The W Glass Project ultimately may become something that grows organically. With continual innovation from all kinds of collaborative projects, Spring Pool Glass will simply play the role of a facilitator, enabling the concepts of closed loops and sustainability to circulate in society and have an impact.
The ultimate goal of Spring Pool Glass is to pass on the heritage of Taiwan's glass crafts, arts and industry, and, with the aim of creating world-class glass, promote it to the world.
W Glass Project is a platform seeking meaning continuously between construction and de-construction by working with designers, craftsman and professionals that share the same interests to co-create visions of sustainability.
How will the W Glass Project develop in the future? "Perhaps there is no need for Spring Pool to establish its own brand, but rather we can work with many people in different areas and allow each cross-disciplinary collaboration to become its own independent brand. Spring Pool may not need to establish its own marketing channels—it is fine if everyone knows that products are part of a closed loop, with 'Spring Pool Glass inside.'"
Benefits
Spring Pool Glass recovers 100,000 tons of waste glass from around Taiwan each year, which accounts for more than 50% of Taiwan's waste glass. Every year, the company reduces the use of silica sand by 70,000 tons, lowering carbon emissions by 16.8 million tons.