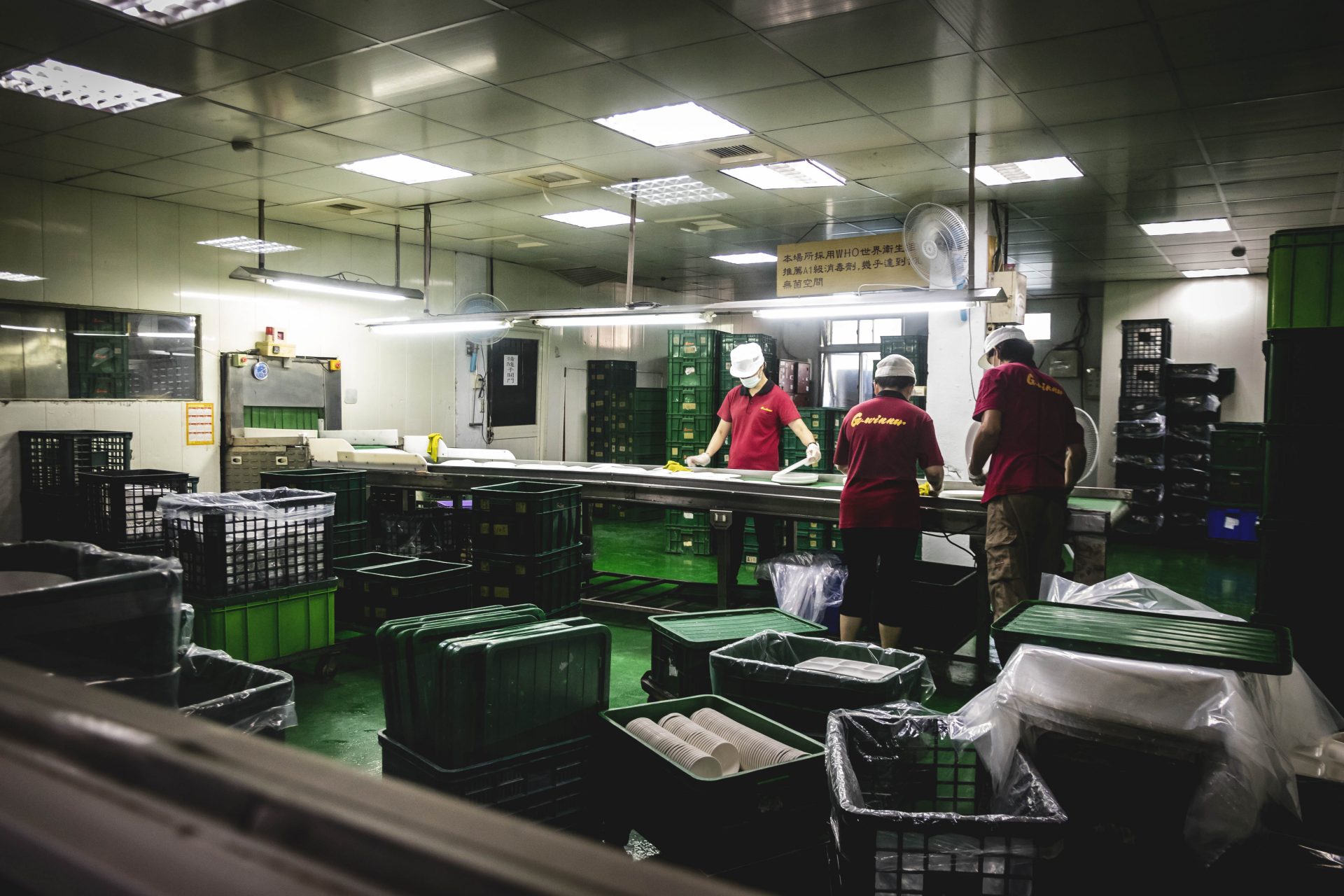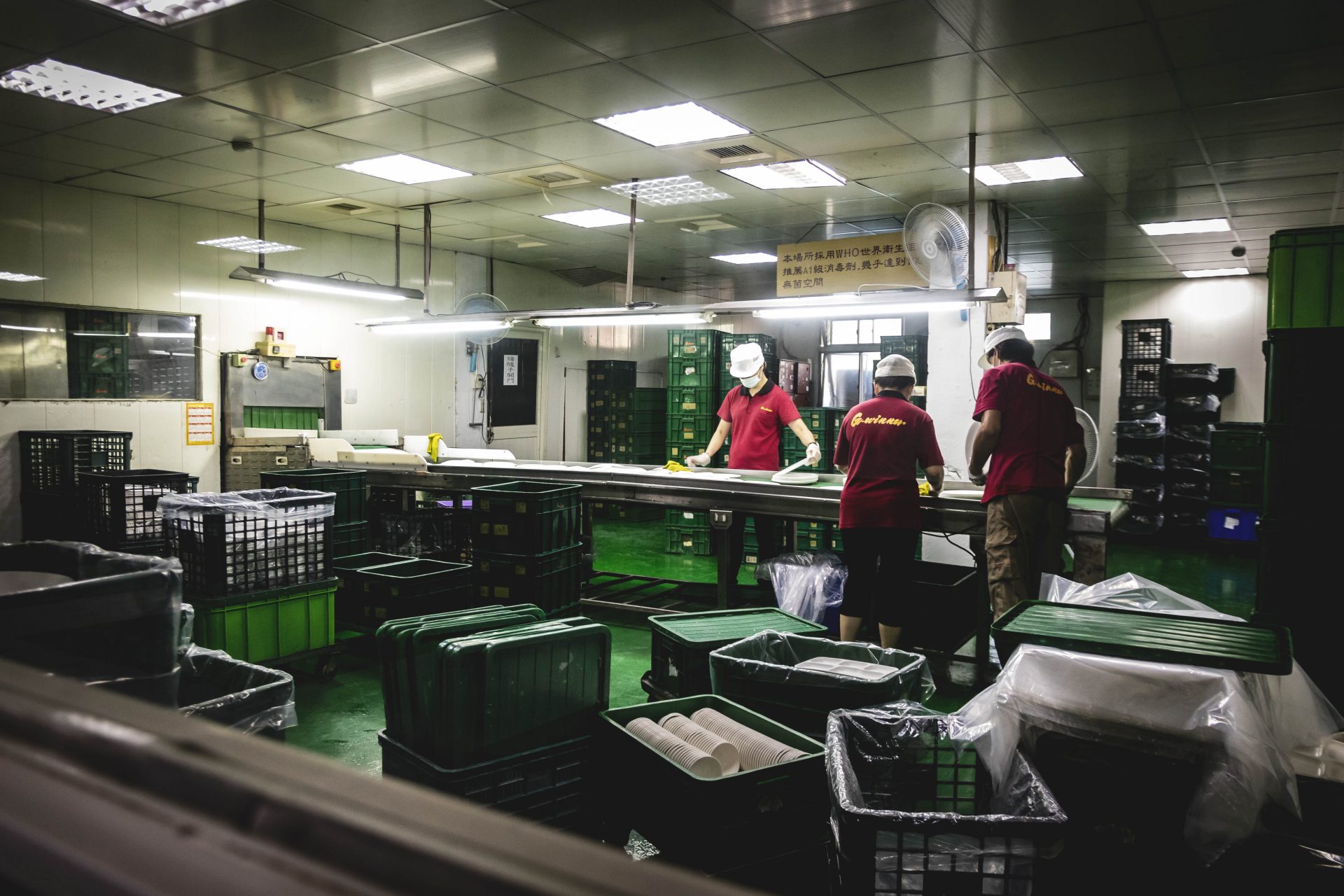 G-winner's innovative business model—offering 1-stand service; more than just dishwashing service, no matter it is offering services for various kinds of activities, catering business, corporates/companies and institutes/organizations, G-winner could make it by offering On-Spot Dishwashing service, or offering collecting-washing-delivering service by dishwashing center. G-winner offers a series of well-organized complete services, including offering tableware and tableware washing, and even bearing the management risks & offering professional management for clients, so that the clients could gain affirmation & praises from consumers easily.
( English provided by company. )

In view of (Due to) the enormous environmental impact caused by disposable tableware,G-winner was hence founded. For instance, there used to be tons of disposable dinning utensil garbage from the underground street of Linkou Chang Gung Memorial Hospital alone per day. Aiming at doing something for the Planet Earth, satisfying the consumers and business owners at the same time and recycling the tableware to save labor and natural resources. This brand concept has become the powerful core value of various washing machines made by G-winner.
To Create New Business Models, The Tableware/Packaging Usage Habits of Consumers Need to Be Considered and Changed First.
Creating new business models is the hardest part to step into and to achieve. However, G-winner has become a pioneer of it. It is also needed to think from the perspective of the behavior models of consumers. G-winner offers reusable tableware for many events/activities. By offering simple, convenient, safe & hygienic quality service in activities such as Deaflympics, Floral Expo, Dragon Boat Festival, Music Festival, Coffee & Wine Fair, …etc.
Making It More Easily to Be Accepted by Customers, Also Building Competitive and Trustworthy Dishwashing Centers
In the initial stage, the company provides equipment for lease, the consumers do not need to invest a lot of money or worry about machine maintenance & the troublesome machine renewal issues through this special service provided by G-winner. G-winner provides the best dishwashing model continuously when interacting with customers, which also reflects the key dishwashing cleanliness elements in machine designs. Not only do G-winner's machines possess the best washing ability and be most energy-saving among the level of dishwashing machines, but also copy his experience to build dishwashing center; so as to expend its business service scope.
Making Differences & Offering Convenience
Then G-winner put efforts in enhancing its physical systems—by building a recycling system to include the process from shops (companies/restaurants), consumers, fixed locations for dropping reusable tableware, recycling, transportation & dishwashing center, looping them into an manage-controlled executed recycling system,to meeting users' anticipation & offering convenience. G-winner even extend the services to vegetable washing/fruit washing, the washing of vacuum-formed thin plastic trays which are commonly used by electronics industry, …, etc; making 1-time packagings recyclable & reusable, achieving 'Washing everything. Everything could be washed.'
Benefits
Income from Leasing & the costs saved from Energy Saving brings 

million NTD's profit per year.

Adopting Reusable tableware could save up to 12million NTD per year. Tableware Consumption in Taiwan: 5 billion NTD ≒ 0.15 billion disposable tableware and cups per year.
Per Electronics Manufacturer could save Vacuum-formed plastic tray consumption cost by approximately 4.2 million NTD per year.