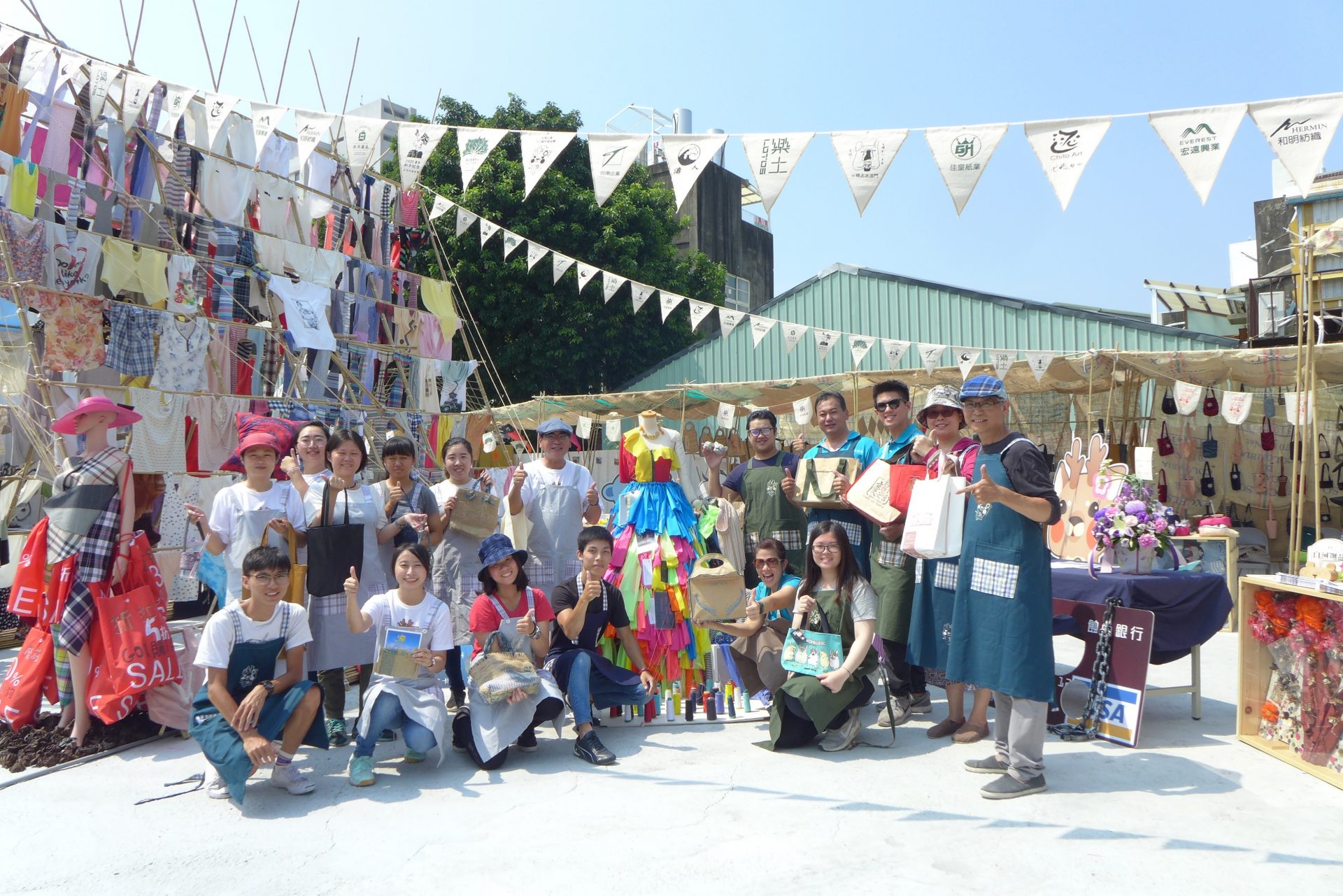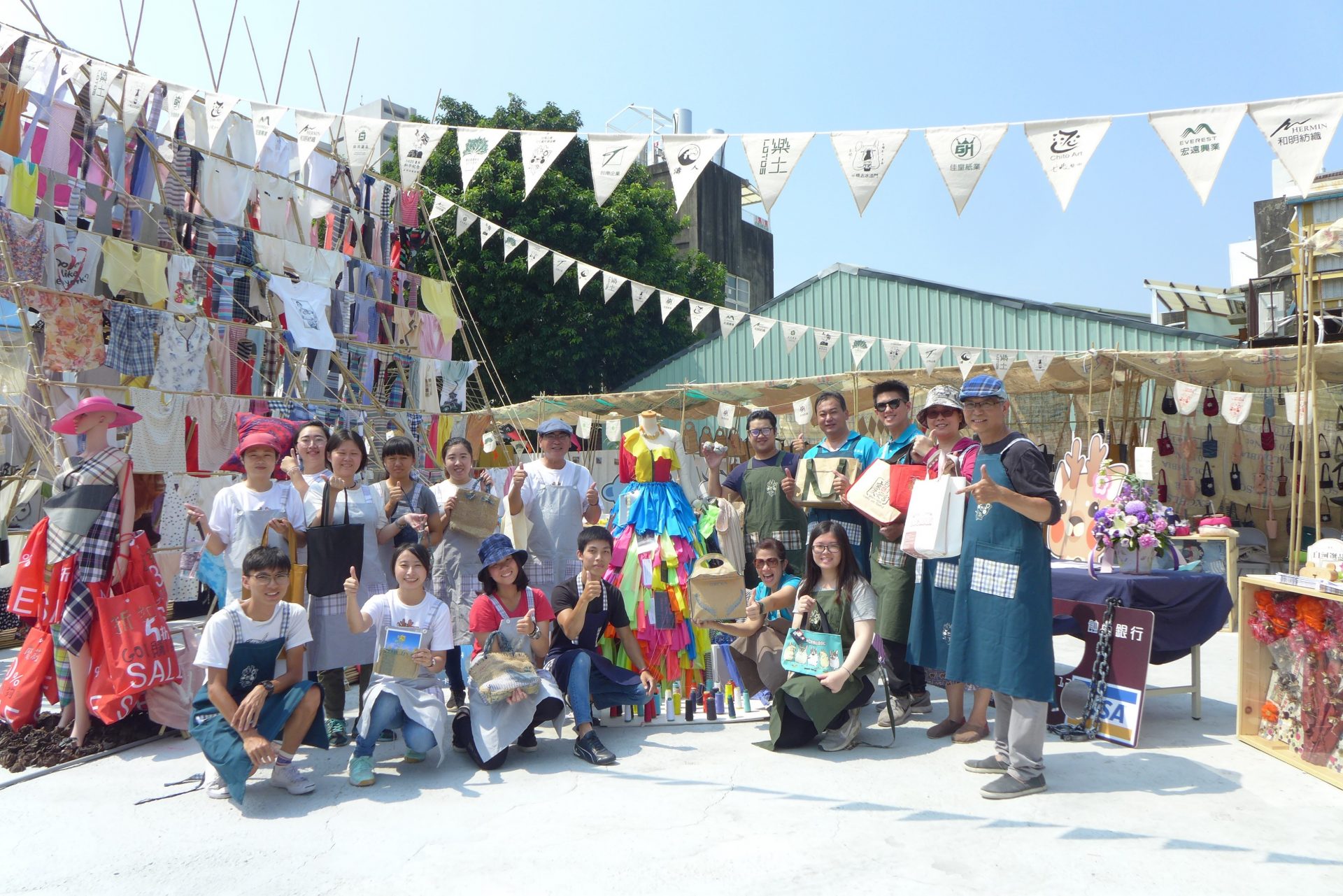 Tainan Enterprises Co., Ltd. is a vital element on the supply chains of the international garment industry. Resource sharing model is created via enterprise co-creation to construct a collaborative platform for fashion ecosystem. Fabric Bank is established so that the shell fabrics/trim fabrics from suppliers can be effectively utilized by designers, fostering a dynamic circulation between the material supply and the design application as well as a new supply chain ecosystem.
( English provided by company. )
Enterprise Co-Creation, Industrial Symbiosis, and Partnership in The Ecosystem to Tackle the Environmental Issues of Old Garments and Massive Stock Fabrics
Fast fashion is raging worldwide. As a textile giant, Taiwan produces up to 21 million tons of leftover fabrics in one single year. Furthermore, owing to the rapid shrinking of fashion cycle, consumers purchase in volumes. It is estimated that Taiwan produces 72,000 tons of old garments per year, equivalent to 438 garments discarded per minute, which brings greater harms to the environment.
Resource Sharing Model in the Ecosystem:
Collaborative corporations in the ecosystem joint forces to provide hundreds of stock fabrics. Working with Industrial Technology Research Institute, we founded Fabric Bank, creating a physical demo site for international stock fabrics promotion at Foundation of Historic City Conservation and Regeneration, so that the leftover fabrics from foreign manufacturers not available in Taiwan can be utilized effectively by designers to foster a dynamic circulation between the material supply and the design application.
Value Creation via New Commercial Application and Technology:
Premium stock fabrics from international manufacturers are plenty in quantity, but short in instructions. Hence, QR code and augmented reality (AR) technology are introduced to revitalize stock fabrics. An interface with multiple languages is available to create a language-friendly environment, so that the public can learn quickly about the history of fabrics in purchasing quality stock fabrics.
Fabric Education Truck Promotion:
Our company's truck is modified into a Fabric Education Truck to bestow new values on stock fabrics and old garments through design, creating a model for practicing shared value among enterprises. Fabric Education Truck goes into campuses, museums, and communities to bring new life to old garments and stock fabrics while spreading the green, good energy of sustainability.
With the common good of enterprises in mind, we play the roles of a leader in the ecosystem as well as a cornerstone, averting leftover fabrics' fate of becoming industrial wastes while transforming the fabrics into resources for the common good. Utilization of Existing Fabrics + Professionals from the Industry + Fusion of Environmental Education + Elevation of Community Aesthetics = Realization of Fabric Regeneration Cycle.
Benefits
Creating an open, innovative, and collaborative experience, we combine the industrial ecosystem with placemaking.
We create a physical demo site for 100 kinds of stock fabric by connecting the upstream suppliers.