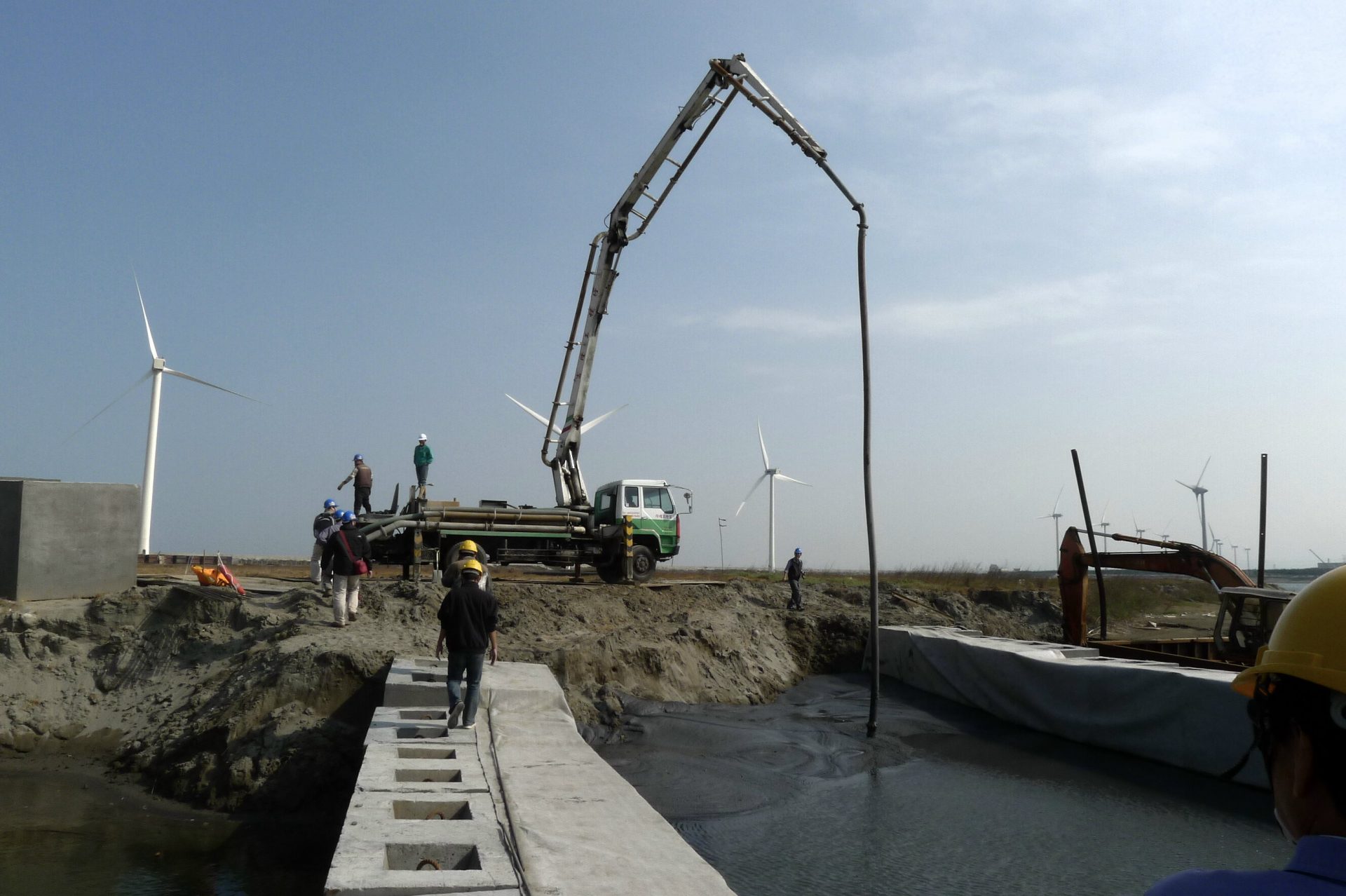 Industrial symbiosis creates value of coal ash
Coal ash is the greatest amount of waste in TPC. Through the research and development, TPC has successfully adopted coal ash as the raw materials of concrete; turning coal ash from waste into valuable resources. Furthermore, TPC develops coal ash low strength materials (CA-CLSM) for backfilling materials of pipe trenches and embankments. Using coal ash to replace cement, sand, and gravel, can reduce carbon dioxide emission and natural resources extraction. Coal ash utilization makes the power and construction coordinate closely.
( English provided by company. )

Waste recycling, Practitioner of Corporate Social Responsibility
TPC focuses on the core business, mission, and vision. TPC strives for electric power stability, and makes industrial waste be used properly in order to avoid coal ash disposal. TPC hopes to achieve circular economy, reducing environmental impact, and fulfill corporate social responsibility.
Right place and Valuable resources
Coal ash includes fly ash and bottom ash. Fly ash can replace cement as the raw materials of concrete, and improve workability and durability of concrete. In addition, the bottom ash can be used as aggregates.
The evolution of coal ash utilization
In the early days, TPC sells coal ash to the mixed concrete plants. It is the external recycling stage of the industry. In the next stage, TPC further develops the full coal ash controlled low-strength materials (CA-CLSM). CA-CLSM has the characteristics of high followability and low strength, which has been applied to the backfilling projects of the TPC pipeline trenches for 10 years. During that time, CA-CLSM was to further used in the ash pond embankment projects. These projects carried out are the self-circulation application stage of the industry. Besides CA-CLSM utilization, TPC probed the feasibility of coal ash used as a raw material for cement and tried to cooperate with the cement industry in the past two years. We also studied on coal ash used as green building materials and cultural creative products. In the future, we will apply coal ash to the construction of marine engineering, land reclamation, foundation of offshore wind turbines and other public projects. We are going to develop more diversified products and applications, to achieve the goal of circular economy.
Benefits
Economic: These practices of coal ash utilization reducing the amount of coal ash discharged to the ash pond is more than 100,000 tons per year. That can save about 5 million USD for the construction cost of ash pond.
Environmental: Reduce the use of cement, natural sand and gravel. Reduce carbon dioxide emission.