The average life span of solar panels are approximately 20-30 years. On one hand, solar panels have increased renewable energy use. On the other hand, they are also a massive burden to waste disposal. By 2050, Taiwan will have produced over 1.4 million metric tons of discarded solar panels. The global accumulation of discarded solar penals will have reached a staggering 70 million metric tons. Against this estimation, governments around the world are eager to find a solution to convert discarded solar panels to valuable resources. Changing the "business model" and "product design"via the logic of circular economy can transform the solar energy industry into a highly circular sector that benefits society.
Taiwan possess the both the capacity to produce solar energy supply chains and to recycle solar panels. The circularity of the solar energy industry can be achieved via the integration of businesses responsible for product design, component manufacturing, modelling, maintainence, reproudction, and recycling.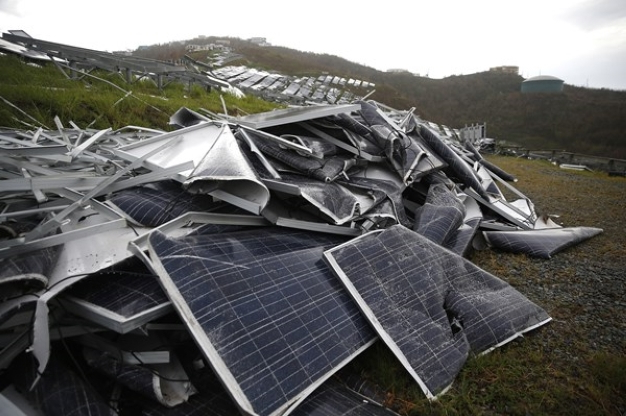 According to a research published by The Ellen MacArthur Foundation, 55% of our greenhouse gas emissions come from energy use, while 45% comes from product manufacturing and consumption. The life span of a solar panel is approximately 20 to 30 years, and the usage of renewable energy from solar panels can gradually decouple energy usage and environmental degredation.
Despite this, the production process of solar panels have led to environmental issues such as oxidation, eutrophication and high carbon emissions. This reality means that what we consider to be solutions to sustainable energy usage today can become the burdens of the next generation. The pollution from manufacturing solar panels is left behin exporting countries, while the waste from the period of disposal becomes the issue of the importing country. It is estimated that by 2050, Taiwan will have produced over 1.4 million metric tons of disposed solar panels. The global accomulation of discarded solar panels will have reached a staggering 70 million metric tons. 
Because of this, countries are the world are eager to find a solution to convert solar panels into valuable resources. Yet, a key factor to transformation remains overlooked: the need to change the design of solar panels from the outset. 

Changing "product design" and "business models" to create circularity 
By prioritizng "zero waste" as the design goal, the lifespan of soalr panels can be extended through maintence, refurbishing and re-manufacturing. When the lifecycle of the solar panel ends, it can also be recycled and turned into usable material for the next product. The collaboration between the manufacturing and recycling sector is key to closing the loop on products. Thus, re-designing solar panels can significantly contribute to the global goals of energy transtion and achieving carbon neutrality.
However, clients need is solar energy, not solar panels. The goal of "circular collaboration" is to contribute to closing the loop on material goods. Taiwan posses both the capacity to produce solar energy supply chains as well as the foundation for material recycling. Therefore, through the expansion of supply chains and collaboration, we have the ability to provide the following turnkey solution: "solar panels + service + recycle." This solution will spare clients from the trouble of considering the challenges of usage and disposability. Taiwan's solar energy industry posses the resources for circular usage within the supply chain. Taiwan's true competitive edge comes from designing a service-oriented business model for solar energy that is both high generating and upgradeable.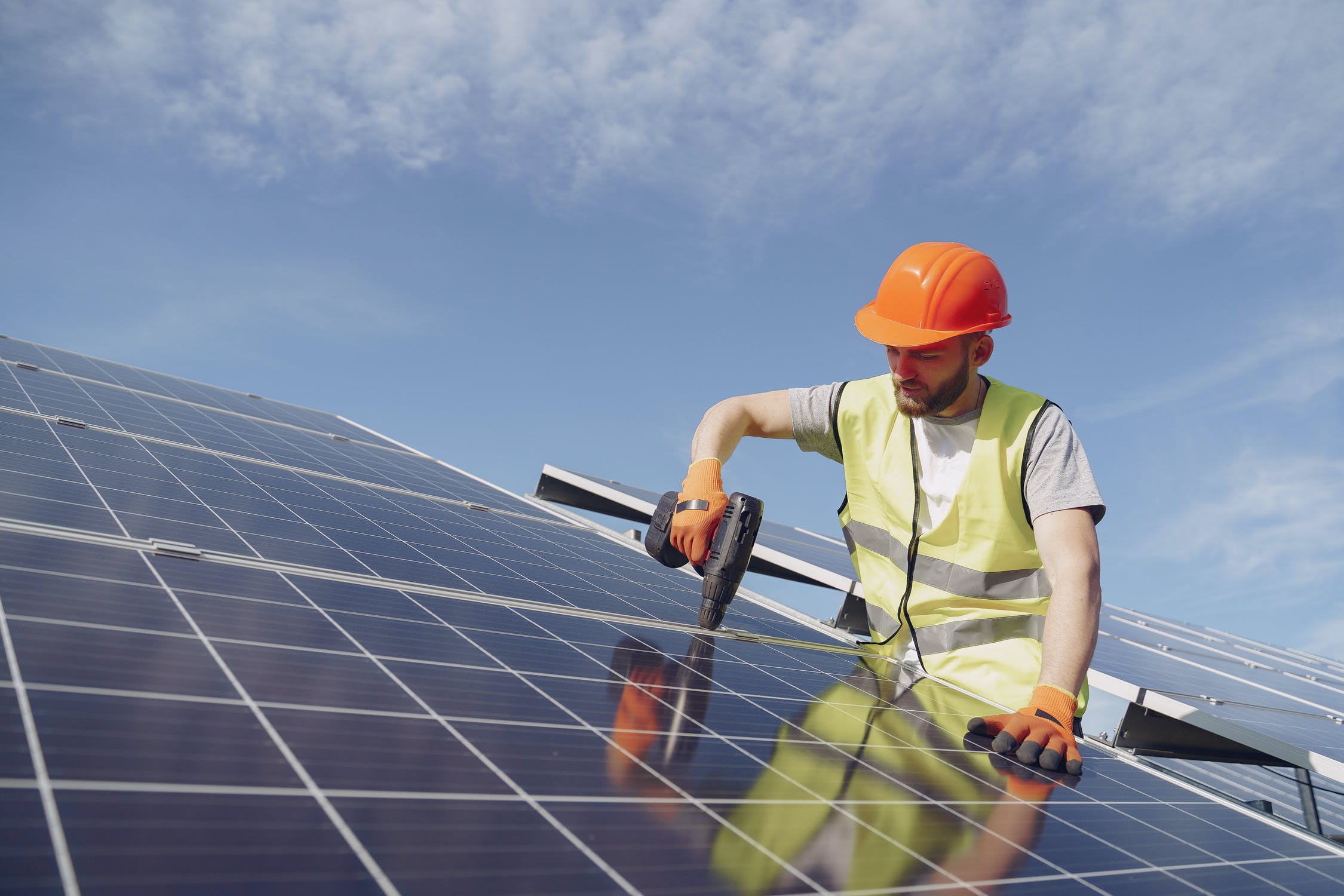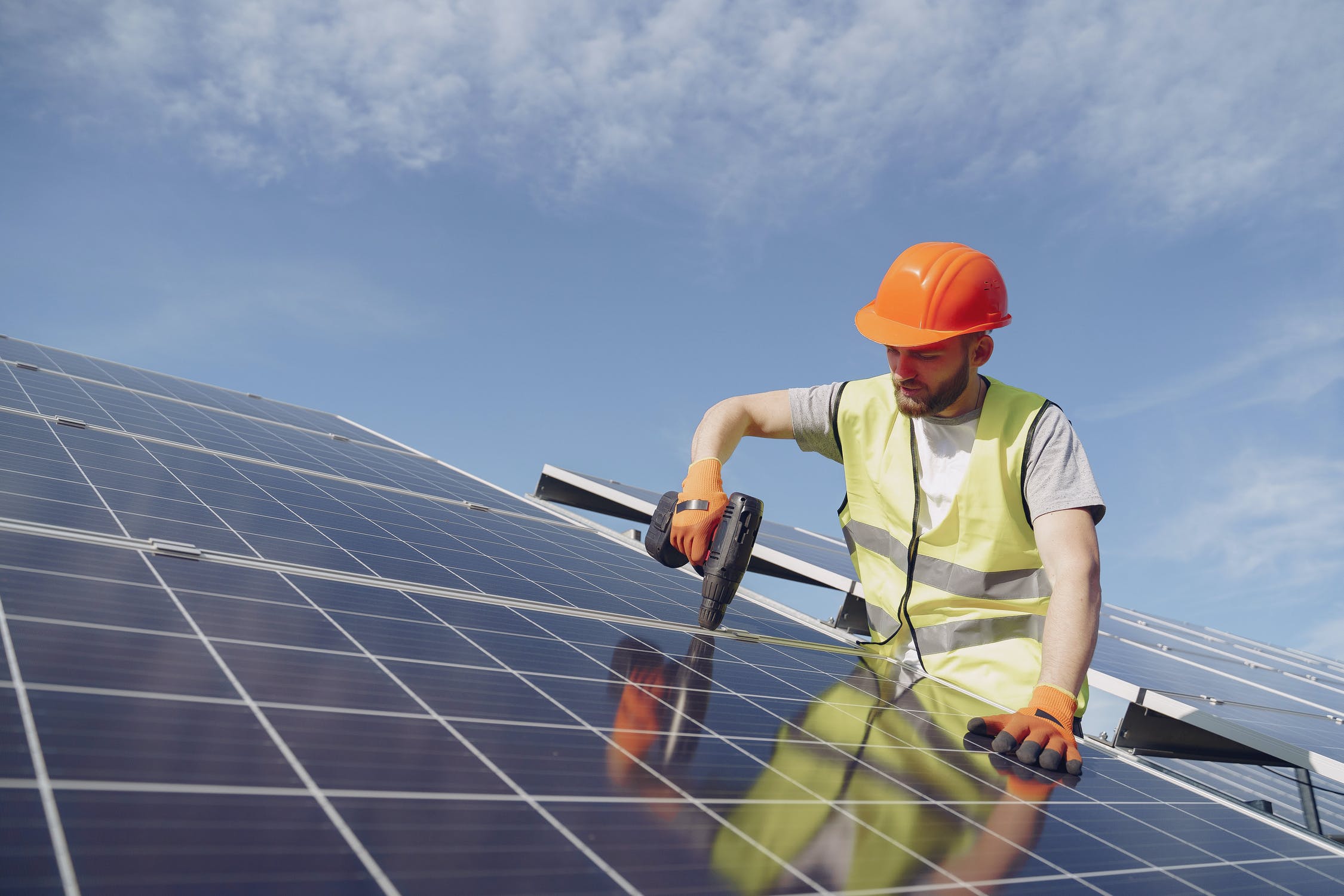 The EU's Circusol alliance is currently testing service-oriented business models. They estimate that by 2030, approximately 8 million metric tons of solar panels and 2 million batteries will be discarded during its effected period. Thus, there is a need to properly utilize secondhand solar panels and batteries.

By renting solar panels and batteries to different case sites, suppliers can continue to provide and ensure beneficial energy generation to different users, or have the product be recycled by partner actors. All partners can benefit from such innovative business models: suppliers can bring in diverse incomes and long-lasting relationships with clients. Users can reduce massive amounts of investments and ensure prime funcitonality of installed systems. Furthermore, huge operation costs can be saved during the use process. Delaying the time that secondhand solar panels and batteries reac the recycling stage can reduce the need for mining and using new resources, gradually close the loop within the solar energy sector.
Another benefit of service-oriented business model is that products can become supporters of information and data collection. Examples of such collected data can be ddaylight changes, wind direction, rain fall level, etc. Such data can be further analyzed to grasp how energy deployment can be maximized and enable clients to generate more green electricty. Furthermore, external environmental information such as soil pH, humidity, and water quality, etc., can be utlized to monitor farm, water, and regional microclimatic changes.
Using technologies such as IoT, blockchains, and AI as entrypoints, producers can apply such data to capture and predict, and even create, user needs in order to provide more diverse services. The combination of circular economy and digital technology will bring enduring potentials for the solar energy sector.
2025 Short-term targets

Using "closing the loop" as the starting point, create a holistic recycling system as well as design and test-trial business feasibility plans. 




Creating a work team that links solar energy stakeholders



2030 Long-term targets
Facilitate "loop closure" within Taiwan's solar energy industry and create solar energy services. 




Provide the following turnkey solution, "Solar panel + service + recycle", in order to contribute solving the issues around solar panels globally.